Dakea Windows
Dakea supplies high-quality roof windows and skylights for house builders, roofers, window installers and other professionals
20 year transferable guarantee

Choice For Smart Professionals
At Dakea, we pride ourselves on delivering high-quality, affordable roof windows that create stunning, quiet, energy-efficient and safe rooms in any home. Our roof windows are manufactured to the highest standards and backed by a 20-year guarantee which gives our partners peace of mind. But the real difference with Dakea is the long-lasting working partnerships we build with professional homebuilders, roof window installers and merchants.
Team Building
We support our partners every step of the way; from choosing the right roof window through to installation support and aftercare. Dakea is part of the VELUX reward programme which allows you to earn rewards for every Dakea roof window you purchase.
Heritage
Dakea is owned by Altaterra, a business that's been established in the UK since 2001 and, as part of the VKR Group, is built on more than 75 years of industry experience.Dakea was launched in 2012 to provide high-quality affordable roof windows for the professional market.
Always Quality
Dakea windows are manufactured using top-quality raw materials to the highest production standards and independently tested to ensure they meet with our exacting standards. Our eco-credentials are also important to us and we only use wood sourced from sustainable forests that have been certified by the Forest Stewardship Council.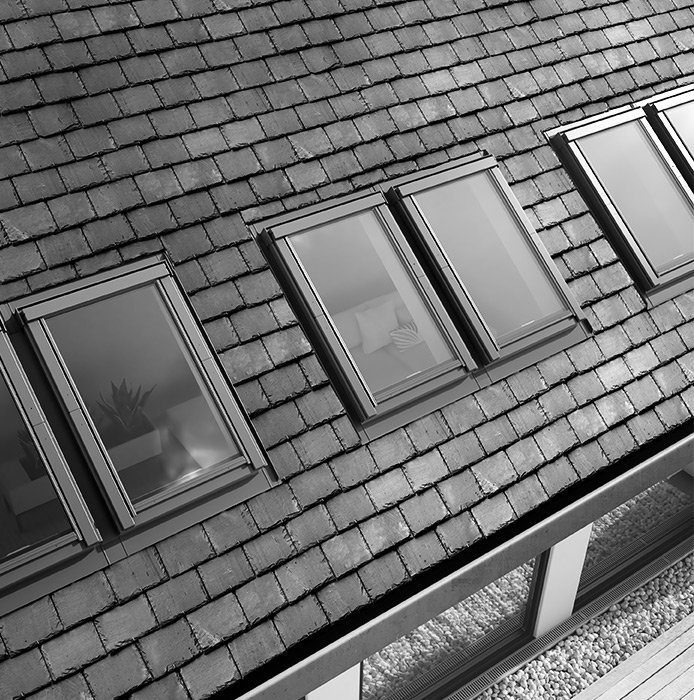 Why Choose Blinds?
Blinds are a great option to add not only extra insulation and light protection, but to make homes look and feel more comfortable. Adding a blind to a roof window provides both a homely feel and an element of privacy. Dakea blinds are ideal for soaking up the sun and blocking it out when needed.
Buy Comfort Accessories
Check out our online store and find the perfect accessories for your roof windows! Choose from our wide range of blinds, opener rods and shutters so you can cater to your client's every need.
Shift To Zero Plastic Packaging
At Dakea, sustainability is at the centre of all we do. As a company, Dakea have long worked to reduce waste and air pollution as well as use low-carbon building materials and FSC-approved wood. Last year Dakea introduced the WeCare Sustainability Strategy*, focusing on three key areas; climate action, sustainable products and responsible business. This strategy also aims to make the company carbon neutral by 2030**. As part of this strategy, Dakea is pleased to announce our zero plastic packaging initiative, which is already being rolled out.
The initiative sees Dakea introducing upgraded cardboard box packaging and replacing the plastic components in all our boxes with paper-based packaging materials.
These important changes will help the construction industry, particularly housebuilders and property developers, with on-site waste management.
This shift to zero plastic packaging will save an estimated 9 tonnes of plastic annually.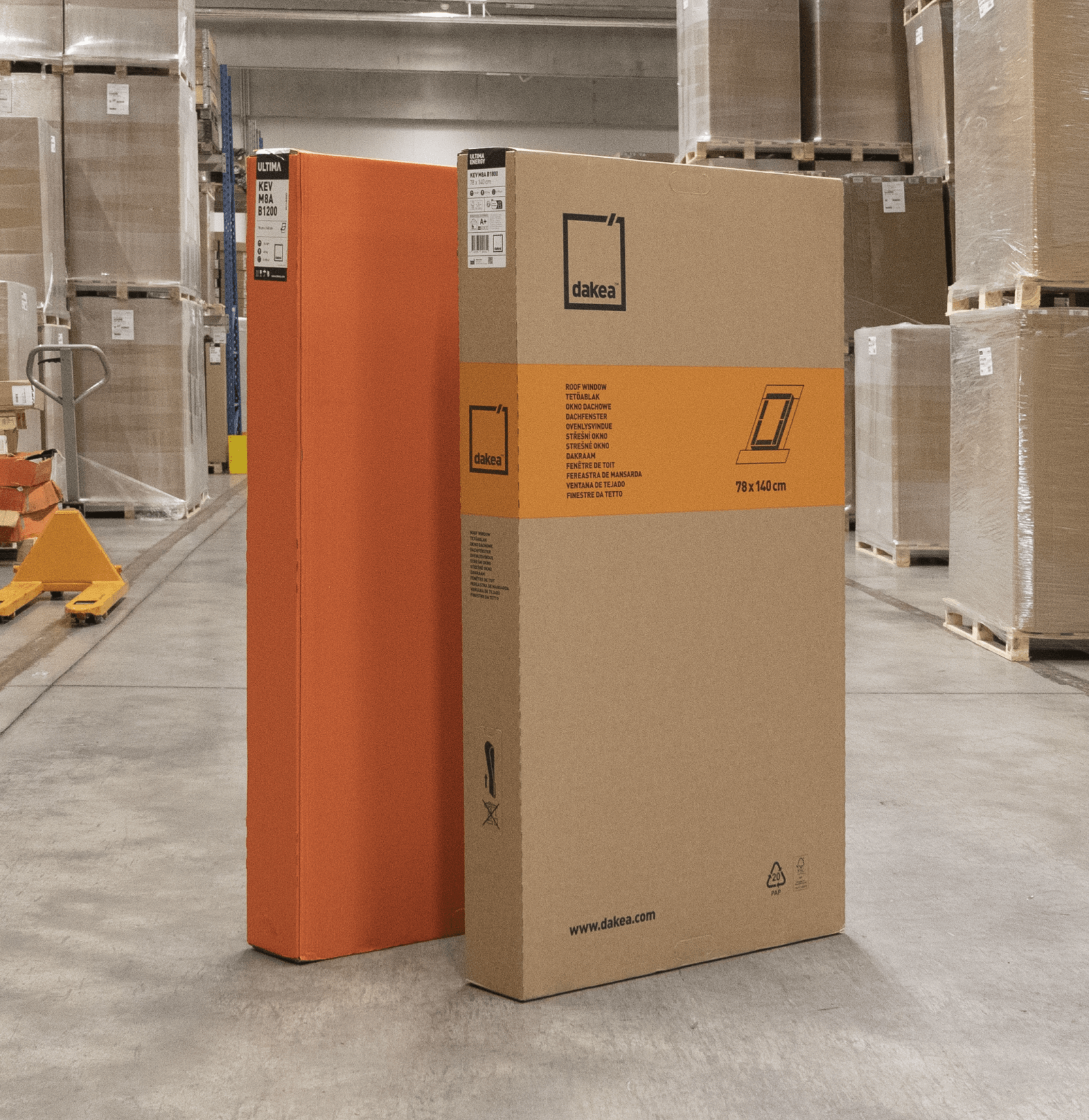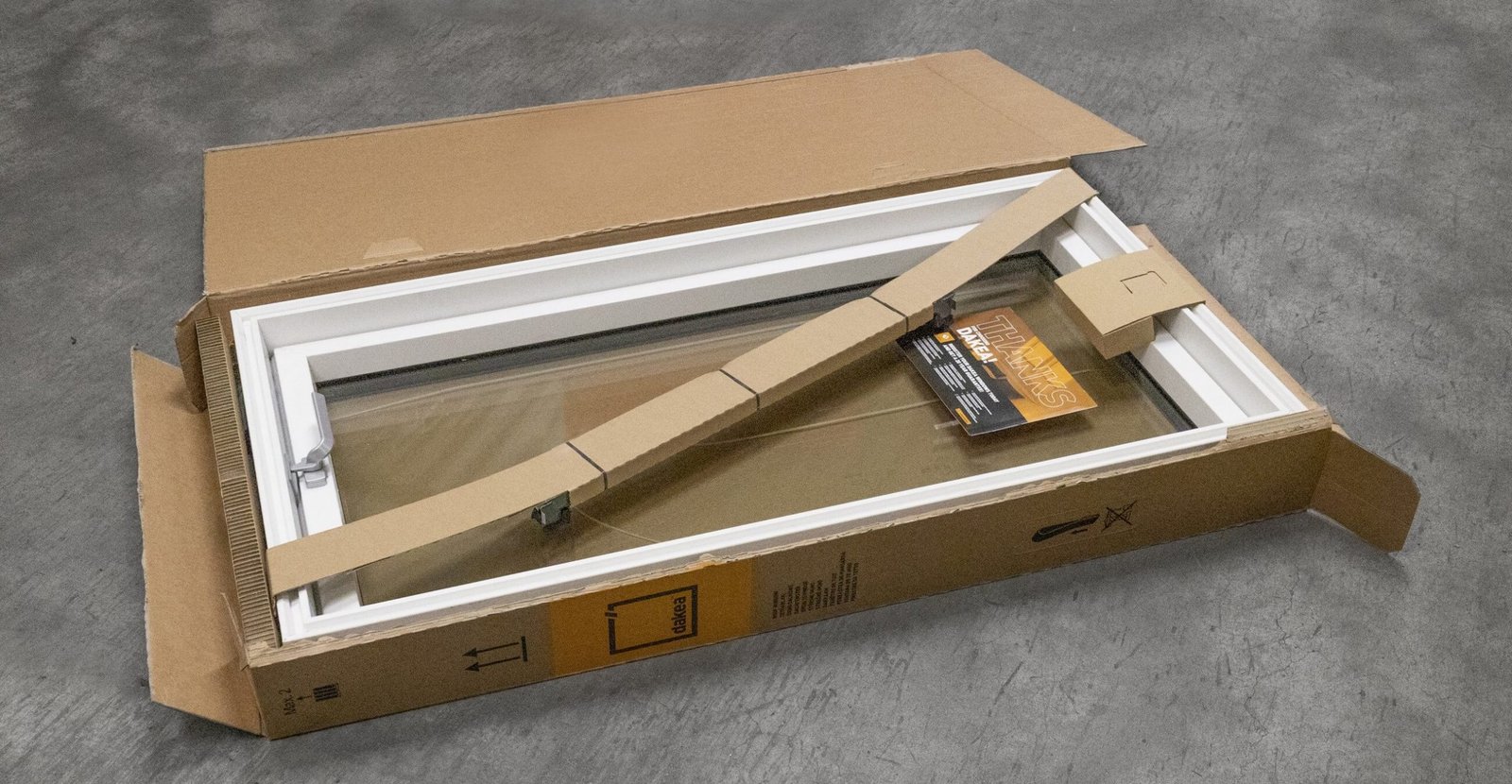 LOOK OUT FOR THESE CHANGES IN OUR NEW PACKAGING WHEN YOU NEXT BUY A DAKEA ROOF WINDOW OR ACCESSORY:
Zero plastic packaging in the box, with paper-based alternatives replacing them. The screw bag and packing straps are also replaced with FSC-approved paper alternatives.
A more robust and durable cardboard box, with double flute construction, means less damage during handling and transportation leading to fewer returns and claim orders.
New carrying straps, made from recycled wool, make handling easier.
The new packaging can be easily broken down to be recycled.
We've reduced printed material with installation information now being accessed via a QR code, clearly marked on the box, linking to Dakea's installation videos.
Main information on maintenance procedures and available accessories are now in an envelope attached to the roof window pane.
The box labelling and branding have also been redesigned with less ink and colour on the box but clearer and easier-to-follow product information
Installation With Tile Kit