Manufactured in Britain
There is a world of choice when it comes to selecting the right waterproofing products for your project or merchant store. So, why buy a British product from a UK-based manufacturer?
Quality Control
IKO manage the production process from material procurement to the finished product. This enables them to exert greater quality control over the entire operation. It means their elite waterproofing range is manufactured to the highest precision, using the same high standards that have established our reputation as a leading building products producer for more than 100 years. It is why IKO's products are used on high-profile building projects in Britain and across the globe.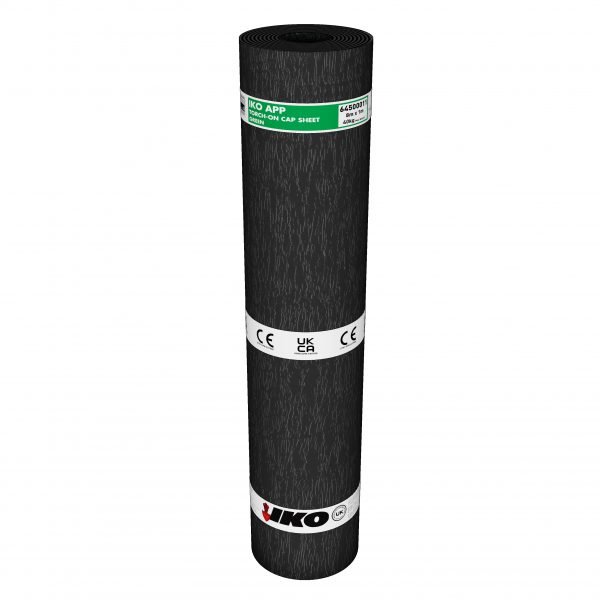 IKO APP Torch-On Cap Sheet
IKO APP torch-on cap sheet is a reinforced glass fibre-based, slate surfaced torch-on cap sheet, coated with a high softening point APP modified bitumen coating. The thermofusible film can be rapidly dispersed, making application fast and secure.
IKO APP torch-on cap sheet provides reliable and effective flat roof waterproofing, combining the qualities of excellent performance, good handling characteristics and economy. The cap sheet can be applied onto suitable pour and roll or torch-on underlays as part of a built-up system, or as a refurbishment overlay to existing asphalt or selected mineral surface bitumen membranes.
Key Benefits to your project
Torch-on application
High softening point coating
Strong reinforced glass fibre base
Durable APP modified bitumen
Low temperature flexibility -5˚C