Discover our stunning new external cladding range of Fibre Cement Weatherboard.
  200mm wide boards for faster installation
  Lightweight cladding solution
  Low maintenance
  Great on residential and commercial builds
  Fire tested – A2-s1, d0
Versatility in design
Whether you're looking to add life to an aging property, or want your new-build development to shine, the beauty of Marley Weatherboard is in the vast array of projects in which it can be used for. Easy to specify, estimate and install, whatever your vision, Marley Weatherboard systems can provide the premium cladding solution.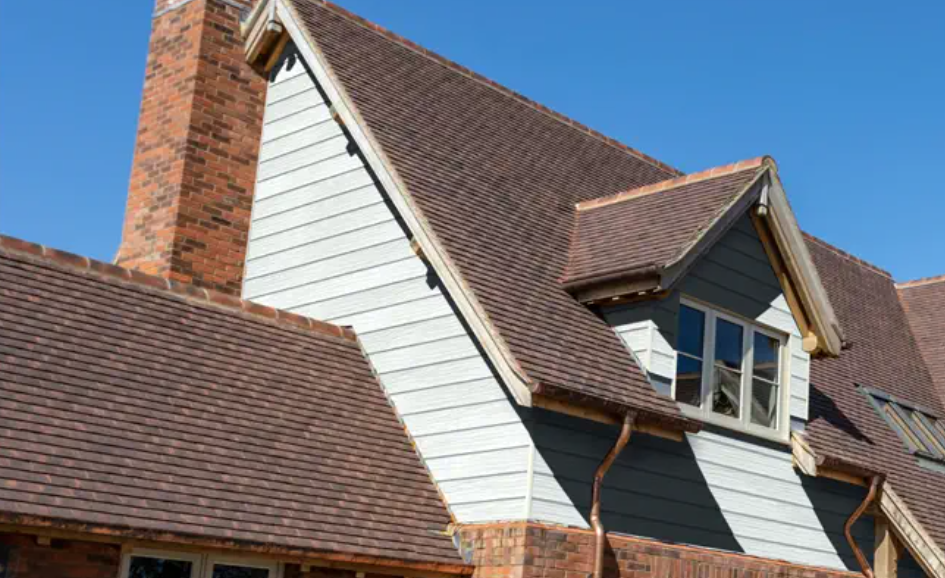 Cost-effective quality
The new Marley Weatherboard range is the ideal fibre cement cladding system for refreshing existing properties or adding significant visual appeal to new developments.
Offering a beautifully textured woodgrain finish, in 3 ever-popular colours, this stunning range provides quality and durability that stands the test of time. What's more, with a greater coverage from each individual board, you can save up to 10% on labour and material costs when compared with other weatherboard alternatives.
The complete finish
To complete the Marley Weatherboard look, we are also able to offer a full range of colour-matched trims and accessories, to ensure your cladding system provides a clean and premium finish. Designed and stringently tested for a secure and weathertight solution, without compromising on aesthetics.

The Marley Range Of Materials